Saskatchewan Independent Log Home Distributors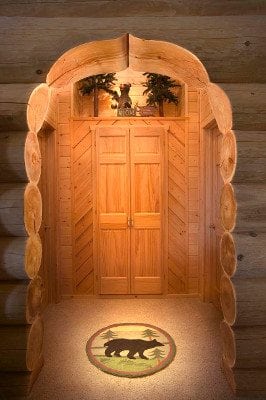 The Pioneer Family will be at your side every step of the way.
To Pioneer Family, Mike JacobsonOur cabin is absolutely awesome, better than we expected, and we expected a lot! Pioneer was fantastic to deal with. We had spoken with a few different companies in our search. I immediately liked that Mike didn't use any pushy sales type gimmicks to get you to sign on the dotted line. He was honest and above board to deal with. Donna was our designer and she always made me feel like my cabin is special and important.

When they say the finest log homes on earth they aren't kidding. The craftsmanship is second to none, it's like a work of art. Your home will be unlike anything else around. We have had, I would say hundreds of people stop and look at our house. (We are on a busy street) I've had several people tell me we have the nicest cabin at the beach!! We seriously considered a milled log home and I am so glad we didn't go that route. I love it and would absolutely recommend it to anyone.