Utah Independent Log Home Distributors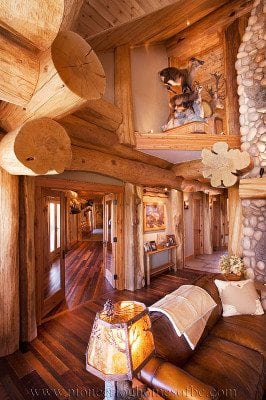 Dear AndréI was wondering if you would do me a huge favour. Would you please tell anyone and everyone that had anything to do with the building of my home THANKS!!!!!! It is the most beautiful thing that I have ever seen. It is better than my greatest expectations. I was able to be there the first day that they stacked the logs, but the second day I had to go to work. When I got home that afternoon they were just about finished. I was so happy and pleased that I started to cry. The folks at Pioneer Log Homes of BC went over the top for us.

We love each and every one of you…thank-you again for your craftsmanship and integrity.