Pioneer Cedar Rocket in the News
14 Jun 2017, Posted by Uncategorized
in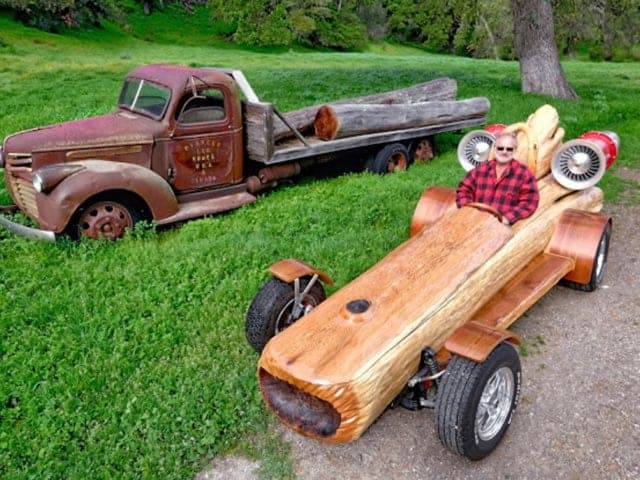 Bryan Sr and the Pioneer Cedar Rocket made their way to Kelowna, BC during the first weekend in June. The Guinness World Record holding log car, which is made from a 240-year-old Western Red Cedar, was on display as a main attraction at a Canadian Kidney Foundation fundraiser. The event was hosted by Savoy Equipment and raised funds through donations to support this great cause.
Bryan Sr and the Pioneer Cedar Rocket will be kept busy this summer with the following appearances scheduled:
The 91st Annual Williams Lake Stampede Parade – July 1st, 2017 @10:00 am
The 44th Annual Billy Barker Days Parade in Quesnel, BC – July 15th, 2017 @10:00 am
Skyfest: Quesnel's International Airshow – August 4th-6th, 2017
Stay tuned for more dates to be added!