While some may be enjoying the slower pace fall brings, we here at Pioneer Log Homes are still going in full force. Here's a look at some of the projects we've been working on lately, as well as a look at where in the world we've been!
Bryan Sr. spent the final week of August in the great state of New York, along with Beat and his son Eli.  The trio finished an existing log post and beam home.  Here's what Bryan had to say about the trip:
"[We were] privileged to build for such great folks… [they] made us feel like home. They have a wonderful family and also a great contractor to work with. It was a whirlwind experience that we would not miss for anything. They helped so much we felt we were working at home! Eli got to drive a Gator and go for an airplane ride, and stop for ice cream!" Needless to say, a great time for all!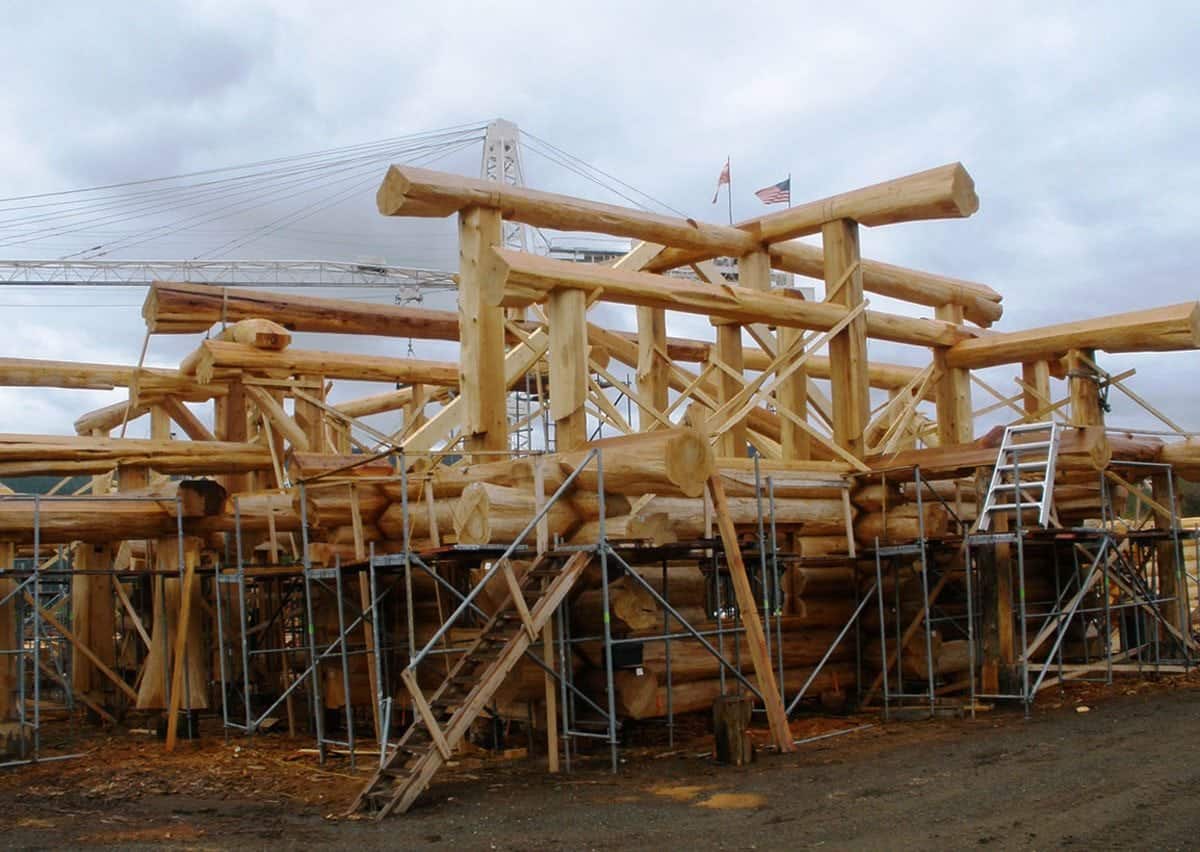 Peter, Al and Bryan Sr. spent last week in Alberta setting a beautiful log home with post and beam garage. The guys had an excellent trip. Their build included a unique octagon open gazebo that was attached to the home. This created an incredible outdoor area, with easy access to the kitchen. Once again the clients treated the guys like royalty. Friends, family and neighbours were extremely accommodating; being made to feel like family makes life on the road a whole lot more enjoyable! Bryan had a chance to visit some of his family during this build, a welcomed opportunity.
Joel is currently on a two week long trek across the prairies, setting homes in Saskatchewan and Alberta.
It would seem that this has been the season of Alberta here, as Beat and Sam also took a trip to visit our neighbours to the East.
Next week Peter is off again, heading across the country to Newfoundland. He will be teaming up with our distributor Ken Auchinleck to deliver one happy family their dream home.
All of the guys and gals are hard at work filming Season 2 of Timber Kings. There are a number of gorgeous projects, the usual antics and some special guests coming your way this season. A solidified start date has yet to be confirmed, but rest assured, you'll know as soon as we do!